International collaboration seminar by Dr. Vitaly Babenko (University of Cambridge, U.K.)
The 6th International Collaboration Seminar by Dr. Vitaly Babenko (University of Cambridge, U.K.)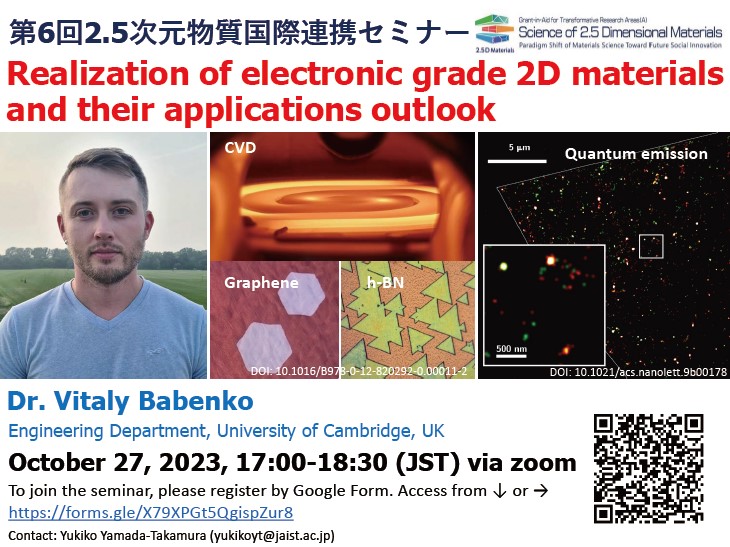 Date:Friday,  October 27, 2023, 17:00~18:30(JST)
Place:Online (Zoom)
Lecturer : Dr. Vitaly Babenko
Senior Research Associate in Integrated Processing Technology for Atomically-Thin Films Department of Engineering, University of Cambridge, U.K.
Title:"Realization of electronic grade 2D materials and their applications outlook"
Organized by:Science of 2.5 Dimensional Materials:Paradigm Shift of Materials Science Towards Future Social Innovation
*This seminar will be open to the public.
   Anyone who has registered can attend.
   Registration is now being accepted on Google Form.
Registration:https://forms.gle/X79XPGt5QgispZur8
Contact Us :
Yukiko Takamura  / yukikoyt★jaist.ac.jp
                                                        *★ to @